Introducing Dissident Spirits Co.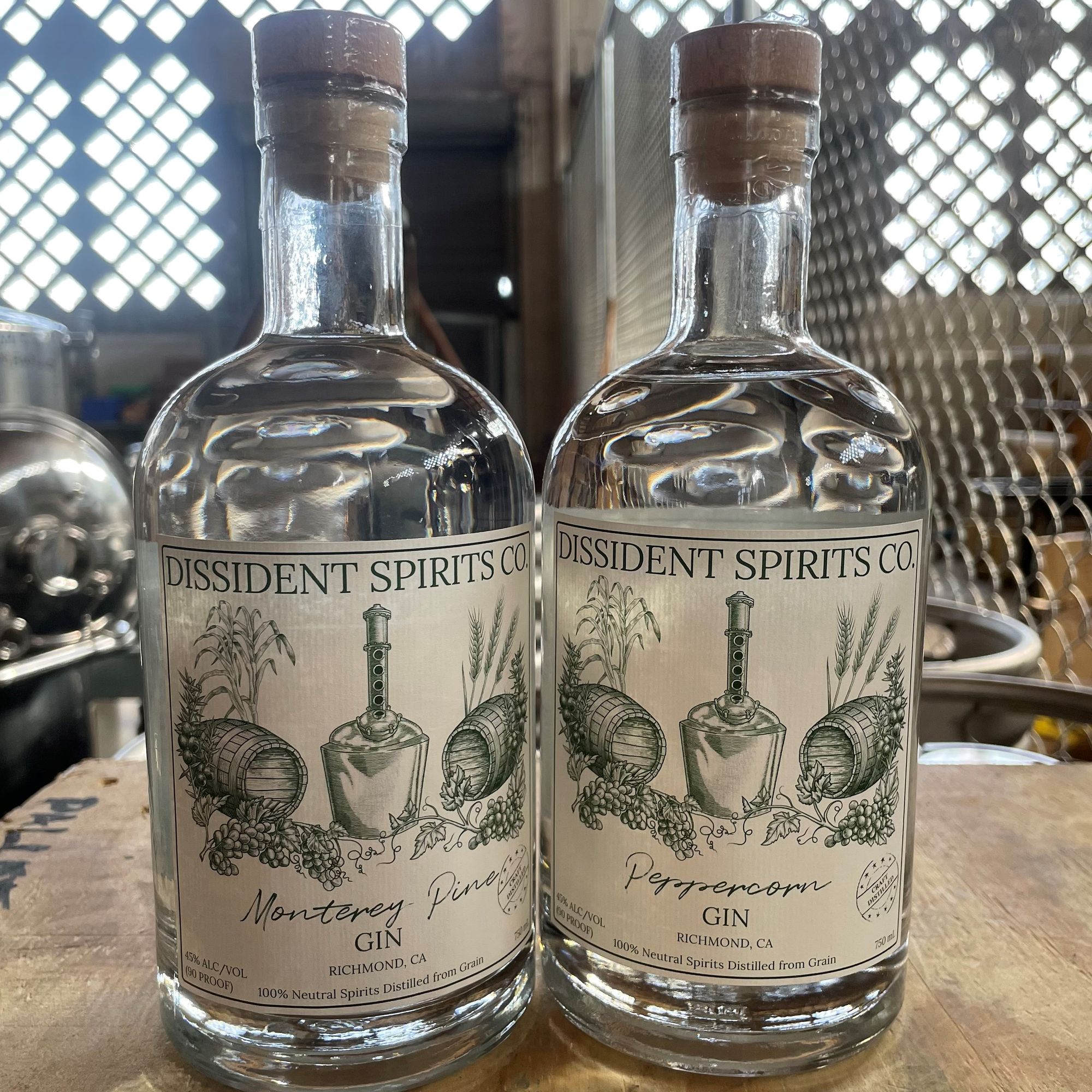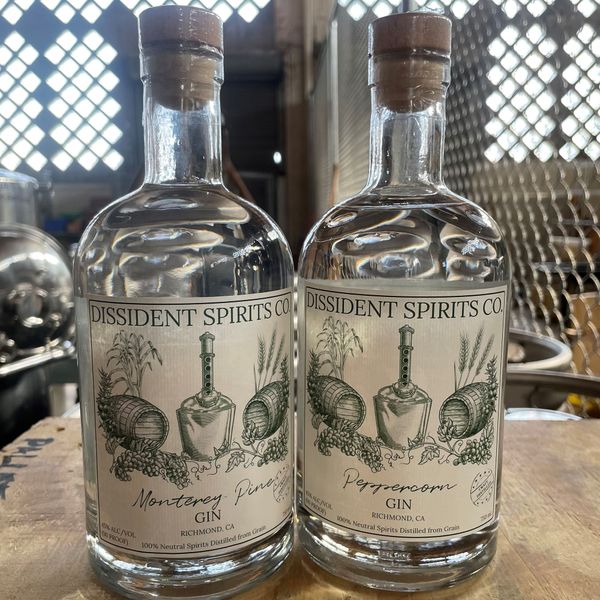 Did you know—we're distributors, too!
We're super psyched about our new distribution partnership with Dissident Spirits Co. in Richmond, CA. They've been producing gin, vodka, rum, and amaros in Marina Bay for just over a year, and they're already getting accolades (Forbes: "top US gin", NYWSC: double gold).
Founders Oliver Gothe and Adrian Willey say their company's name, "stems from the approach they take to distilling–a goal to be anything but generic and do things a bit differently. This means experimenting with new twists on old favorites and taking time to create the smoothest, cleanest tastes possible." And they deliver on this with exactly the kind of spirits we want to showcase—esoteric, balanced, delicious, and thoughtfully made.
D.S.C. peppercorn and pine gins
Dissident Spirits Co. pays attention, and nowhere is this more apparent than their gins, which are pleasant, balanced, and precise, maintaining their unique (eponymous) aroma profiles. There's pepper in Peppercorn. There's pine in Monterey Pine. But these are gentle reminders, not a craft distilled smack in the gob.
This just shows how much work they put into iterative recipe testing and process development—you don't get a presentation of aroma and flavor like this by winging it.