BOTTLING, BLENDING, IMPORTS, DISTRIBUTION IN CA. DRINK WELL, KNOW WHAT YOU'RE DRINKING. SCROLL DOWN FOR BOTTLES.
---
Blended Guyana Rum from Molasses

Our Bulk Rum from Guyana is a pale gold blended rum with sugar, light caramel, and cake crust on the nose. The palate is full of chewy malt, oak vanillin, fruity apricot-apple esters, and a lovely cognac funk. This rum is just as good sipped neat as it is shaken up in your favorite cocktail recipe. Plus, we're doing our homework to source the most ethical rums on the market. Read more. Find a retailer.
---
Pucker-sour California Ume Plum Liqueur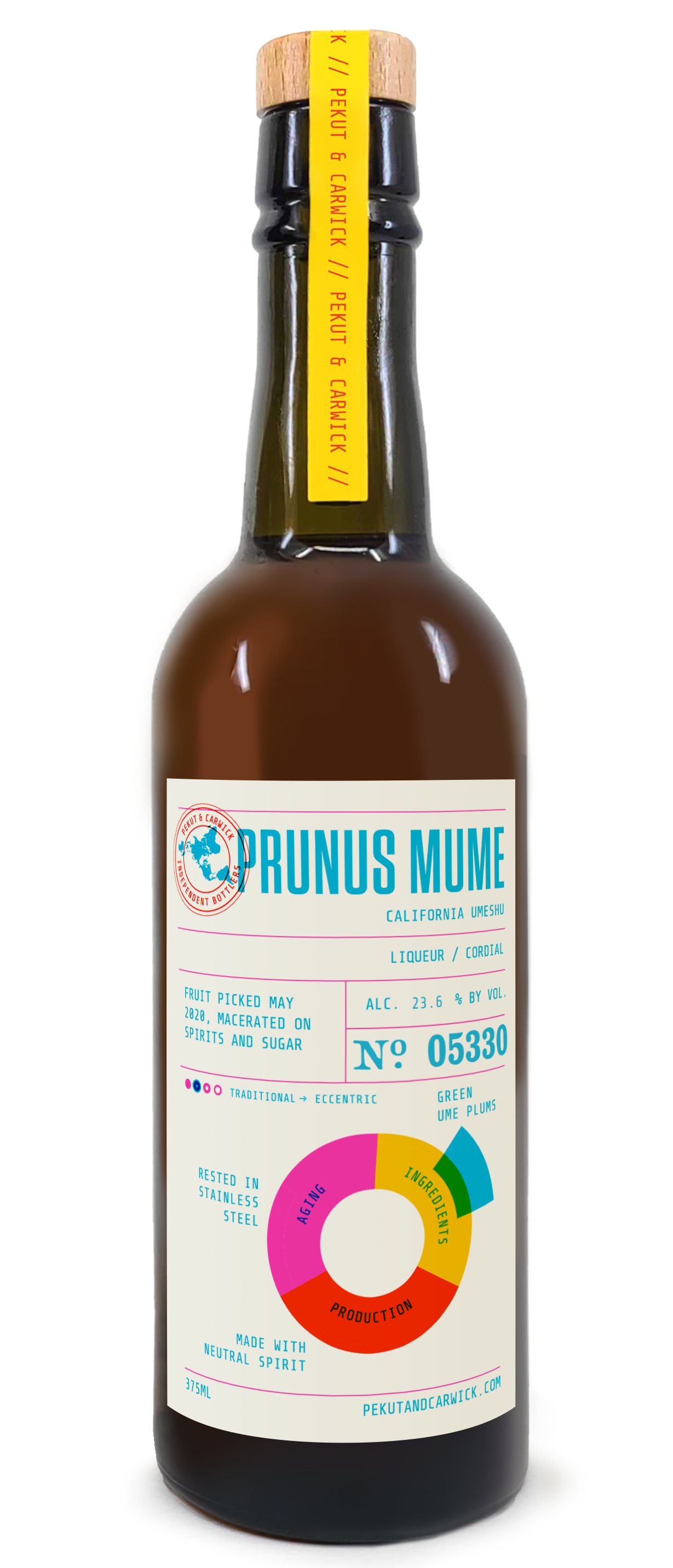 Prunus Mume is an ambrosial liqueur made from Japanese plums called ume (actually more closely related to apricots). On the nose you'll find marzipan, stone fruit, and tart pineapple hard candies. The sweet palate is perfectly balanced by the signature pucker of our tart, organic or no-spray ume, and the finish offers mouthwatering notes of chocolate taffy and lemon peel. Read more. Find a retailer.
---
California Vin d'Orange bitter orange liqueur
Our Citrus Aurantium Vin D'Orange is a Seville showstopper. Fresh, organic or no-spray Seville oranges are macerated in white brandy, vanilla bean, and a blend of chardonnay, pinot noir, and meunier from Hammerling Wines. The palate is all orange—orange peel, orange juice, orange marmalade—with a touch of grapefruit for balance and the vanilla, wine, brandy, and sugar playing a supporting role. Read more. Find a retailer.
---
...Hey! Looking for some Vin D'Orange? We make this stuff in small batches every January and release bottles the following fall/winter, so availability fluctuates online and in brick and mortar shops. There's a good chance someone's got a few bottles, Contact us and we'll tell you who's stocking right now.