Spirit Works Wheat & Rye Whiskies Are Here!
"Too much of anything is bad, but too much good whiskey is barely enough." --Mark Twain
The wait is over!
We've bottled limited supplies of our All Wheat Whiskey and Rye/Malt Whiskey from our friends at Spirit Works Distillery—just in time for you to stuff stockings or lie down under the tree (any tree) and wait out the holiday deluge.
Spirit Works distillers know their grain.
We're big fans of Spirit Works Distillery, one of the only female-led distilleries in the U.S. and one of a handful of distilleries prioritizing sustainability in the whiskey supply chain, including by using organic and locally sourced grain.
All Wheat and Rye/Malt were in new charred oak barrels for 6 and 7 years, respectively, and then were bottled at cask strength in our West Berkeley warehouse. You're going to love them.
CAVEAT: these are CASK STRENGTH. We wrote about how to approach really big  spirits like this in a past article. If you're new to this kind of gastronomic adventure, go slow! And maybe read up a little on how to do it without blowing out your taste buds on the first go.
Read on for details, and to find yourself a bottle (or three) while supplies last!
---
100% Sacramento Valley Red Winter Wheat Single Cask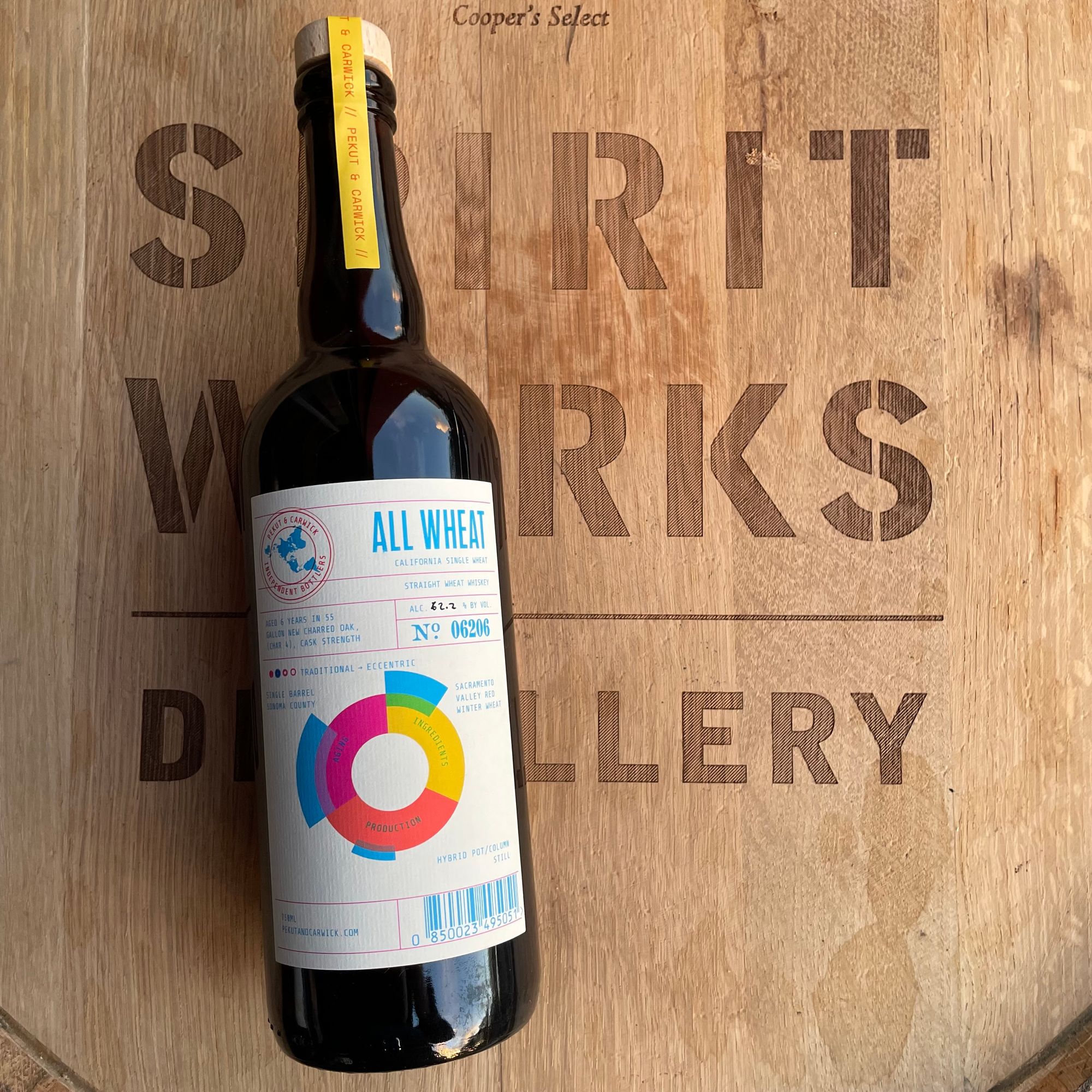 Our All Wheat Straight Wheat Whiskey is made from 100% red winter wheat grown in the Sacramento Valley. Barreled in new charred American oak at 114 proof and aged for 6 years, this whiskey offers pronounced cinnamon on the mid palate, rounded out by hints of dried apricot, sourdough, pound cake, and bear claws—basically liquid Autumn. We bottled this beauty at cask strength, making it perfect for a neat sipping, proofed down with a cube, or stirred into your favorite Old Fashioned.
---
Single Cask Straight Rye with Barley and Rye Malt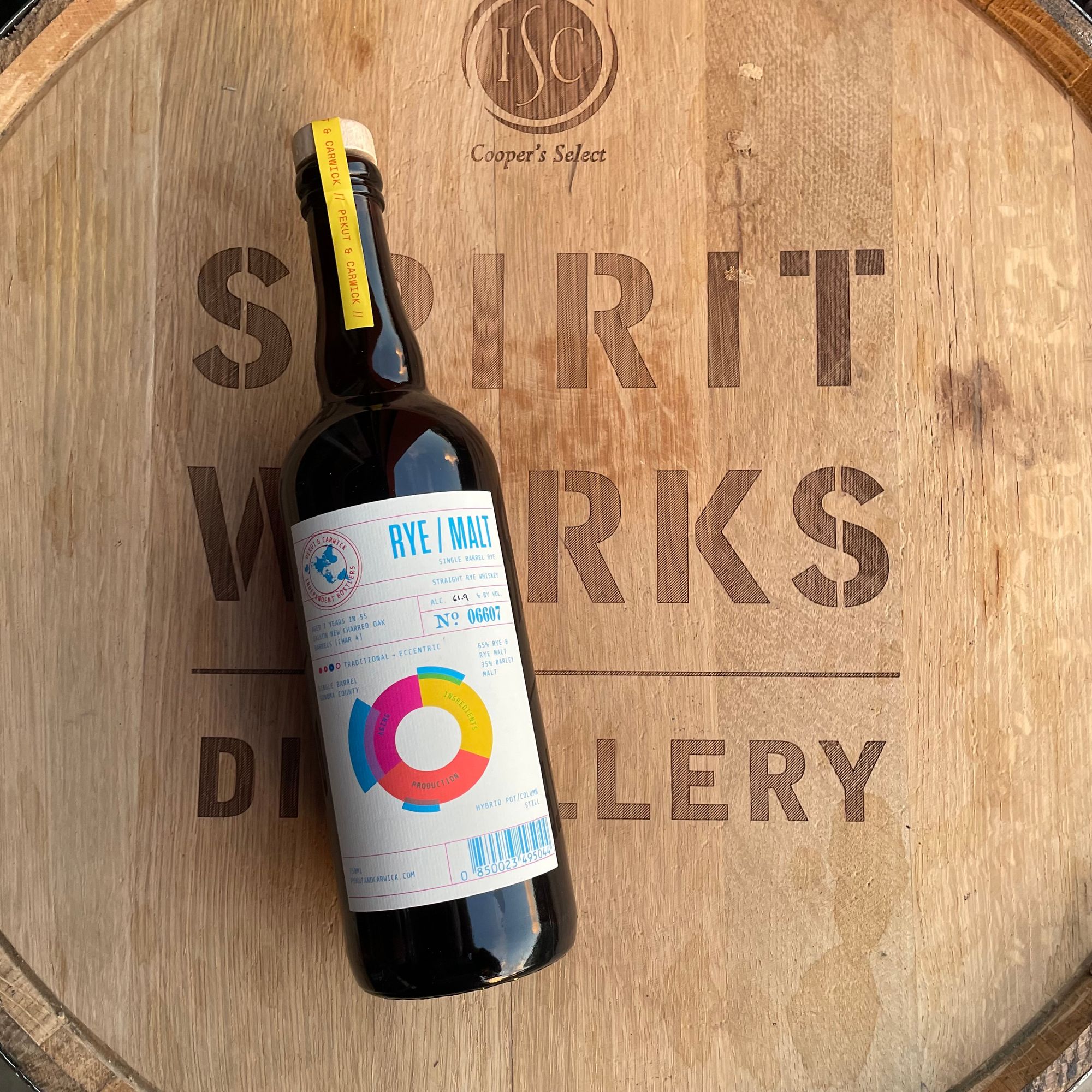 Our Rye whiskey is another Spirit Works Distillery masterpiece, distilled from a ferment of 65% rye (some of which was malted) and 35% malted barley. Barreled in new charred American oak and aged for 7 years in Sebastopol, CA, this cask strength whiskey has green apple and warm spices (think peppercorn and allspice), underpinned by golden raisins and floral honey.