2022 P&C Independent Bottlers Year in Review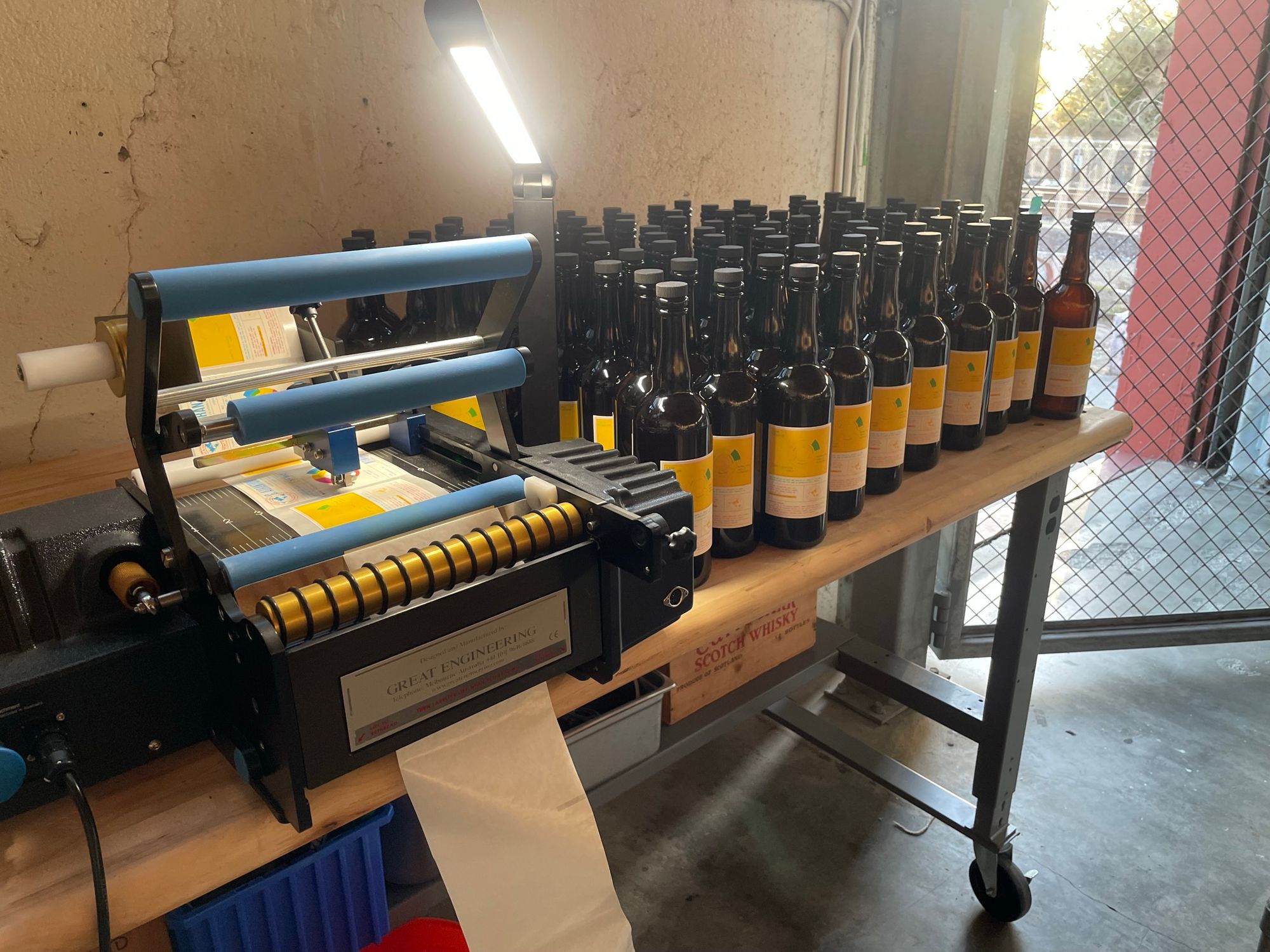 If you've been a regular reader over the past couple of years, you'll know that we take the opportunity of the post-holiday January calm to regroup. It follows then, that this first edition of the newsletter helps us reflect on who we are as a business, how the year went, and where we're headed next.
We organize ourselves as a company around a few central themes. First, distilled spirits are an agricultural product, and they come with all the same ethics and sustainability concerns as your coffee, cheese, or avocados. Second, almost 100 years of post-Prohibition legislation and an aggressive alcohol marketing industry disinsentivize this line of thinking. Third, most people are (perhaps unsurprisingly) in the dark about where their booze comes from—even if they're the sort of people who care about organic produce, free range meat, or buying local.
Which begs the most central question we ask as a small business:
Can we sell ethically, sustainably, and gastronomically defensible products, while supporting consumer education about the true nature of spirits supply chains?
Our answer: an emphatic "YES!"
The proof: check out how good we did in 2022:
We got a new facility! Now we've got room to stretch, and room to grow. This was a much-needed improvement in our ability to handle volume.
Sales numbers are right where we need them to be. As expected, we took a hit early in the year while licenses were transferring to the new address (you can't sell without a license!). Q4 was epic though, thanks in part to the SF Chronicle mentioning us in their gift guide.
Starting this year, every part of our operation happens in-house: from production to packaging to local distribution, we're now a one-stop operation for getting distilled spirits to the California market. We even print our own labels! Got a cool spirits brand idea? We can make that happen for you.
We have an exciting new business modality: distribution. We're working with artisan distillers to get their brands recognized and represented in the Bay Area and wider California markets. The growth potential here is enormous and we're excited to see the 2023 numbers.
We found new farms to partner with on our macerated fruit liqueurs and other fun projects. Need some ume plums (prunus mume var. shirokaga or bungo) for your own projects? Drop us a line in March and we'll talk.
Something we're doing must be working.
First step to getting ethical, sustainable spirits: ethical business practices.
It's all about people.
As the founders of a small business in a niche, luxury market, we're wildly privileged to be able to work and play in the beverage space.
We're also a white-owned business. In the economic and social systems we navigate on a daily basis, this means we are people who move with the wind at our back more often than not. That is to say, it's financially and logistically easier to be a white business owner than a non-white business owner on the basis of unit interactions with the predominant society and economy. It's a fact, it has been studied extensively, and what's more, it's also been shown to be stupidly bad for business on a national scale.
We signed our business formation papers a few months before coronavirus lockdowns started. We were developing our business plan at the same time massive protests in response to George Floyd's murder were happening in cities across the US, and when lots of small business owners were using their newly open schedules to attend webinars on anti-racism. Businesses large and small pledged their commitment to social justice.
We made a pledge too, roughly modeled on the Rachel Rodgers version:
We recognize that the deck is stacked against business owners who are black, indigenous, or people of color (BIPOC).
We run a manufacturing business - we buy from and sell to other businesses.
We want at least 30% of our transactions to happen between us and BIPOC business owners.
We call this our "cashflow benchmark" and we calculate it this way:
($ out to BIPOC-owned businesses + $ in from BIPOC-owned businesses) ÷ (total $ out + total $ in)
Here's why this works: Most businesses in the craft spirits and adjacent commercial spaces are owned by white people. Cash flows along paths characterized by social structures and familiarity and, as Emory University Professor of Organization and Management Giacomo Negro put it to The Atlanta Journal-Constitution (check out the excellent article on black founders in craft spirits), "Funding is characterized by social factors and tends to come from sources who are familiar with the people they do business with".
That's why this metric is important—it shows us where we need to work harder at getting on the phone and connecting with business owners outside our default social patterns.
Successful businesses thrive on finding the cheapest and easiest paths to a robust margin—but if we are pledging grand efforts for sustainability and ethics on a large scale, that means we're also pledging consistent efforts to support sustainability and ethics at the unit transaction level.
So, how's it going?
Good! Here's our numbers.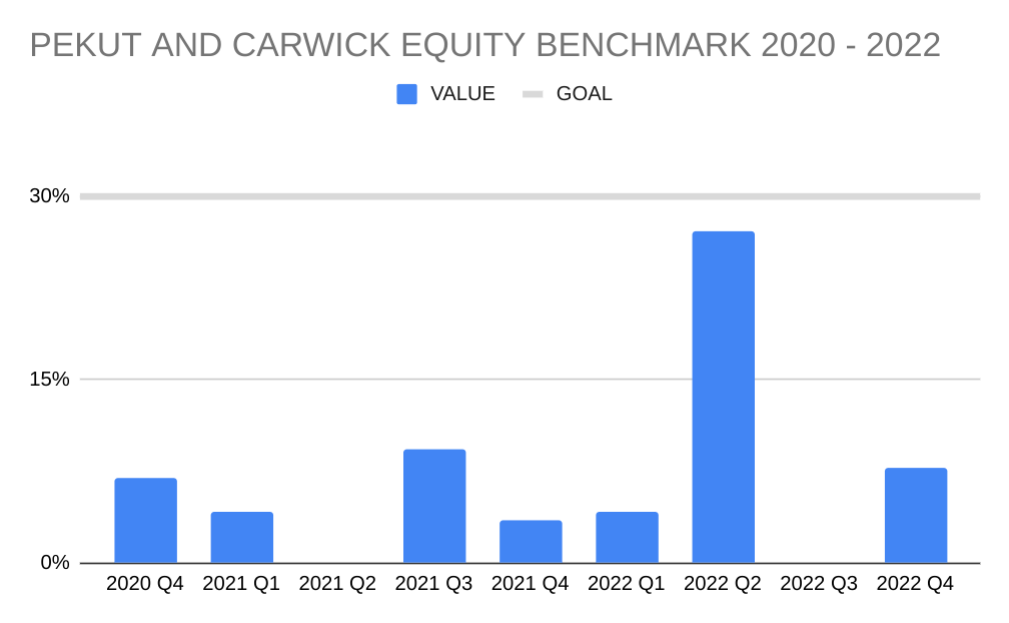 Until we meet the benchmark (consistently), we also maintain an annual donation budget to support BIPOC-owned, community-oriented businesses and nonprofits. This year we pushed these funds toward a fundraiser supporting Tru Jamaica, a restaurant in Waco, TX, that we've partnered with for marketing content, and who lost their kitchen to a tragic fire this holiday season (our marketing team works out of Waco, hence the connection).
So what else does ethical and sustainable mean for spirits?
Imagine this: a worker-owned distillery cooperative mashing certified organic grains grown by fairly compensated farm workers, using 100% renewable energy for process heating and cooling in the mash tun and stills, bottling in 100% recycled and reused glass bottles, packaging in compostable cardboard, and delivering their product to market with zero carbon shipping.
Nice daydream.
The reality is that we're ridiculously far away from achieving anything like this. But that also means that the spirits industry ethics and sustainability space has lots of low-hanging fruit. In other words, it's not hard to figure out where to apply your efforts: kind of everywhere. Here's where we think we can make an impact:
The US-grown cane project
Rum has supply chain ethics issues. In a nutshell, the raw materials for rum are linked inextricably to the raw materials needed for refined sugar, and both are grown almost exclusively in regions of the global south historically most impacted by colonial capital investment and forced labor practices (slavery). At best, an opaque commodity supply stream makes finding consistent, quality raw materials for rum difficult, even for established rum brands. At worst, there's a high likelihood that abusive labor practices are in play somewhere back up the supply chain.
But sugar cane also grows in the US—Hawaii, Louisiana, Texas, Florida, Georgia, and even California. Migrant and agricultural workers are still vulnerable to abuse on farms growing domestic sugar cane, but the US Department of Labor can, and does, get involved when serious offenses are reported. In broad strokes, US-grown cane is by no means perfect, but it's demonstrably better than buying from regions that have longstanding, documented labor atrocities baked into the business model.
As I'm typing this newsletter, our first batch of Louisiana cane juice double pot still rum is waiting for pickup at the distillery in New Orleans, and we couldn't be more excited about where this project takes us next.
We're going to write a lot more
In the last six months to a year, it seems like the number of distilled spirits content creators has skyrocketed. The volume seems to be especially cranked up for discussions about rum, a spirit that's been edging nearer the spotlight for decades. Much of the content creation comes from folks whose career it is to market or represent spirits to consumers, or from super-consumers; the mavens of the spirits world, connoisseurs of the beverage as much as the trade, but with day jobs in presumably less interesting industries.
We love digesting all the new content, and some of it is truly inspired. But it's rare that we find a content creator / brand owner / distilled spirits plant operator all under one roof.
In addition to marketing and just getting the word out about progressive trends in spirits, we're also working to become what we always wanted to be: an authoritative resource for both rum & spirits content AND rum & spirits.
This year we're bringing you deeper dives than ever before. The cadence of our email blasts is going to change a little—diving deeper means more research, longer reads, less frequently. This is because we're loving the weirdness of this industry, and because writing about it helps to establish our place within it as much as it informs (and hopefully entertains) you. And we're pitching our longform spirits content to other, more established, publishing platforms. We have a lot to say, and we think more people should hear it.
We want to connect with you
Are you a forward-thinking spirits producer? Do you want representation in California markets on fair terms?
Are you a content creator who thinks (and writes) about the intersection of sustainability, ethics, and really good drinks?
Are you a California retailer looking to connect your customers to the future of artisan distilled spirits?