Summer Drinks, California Bounty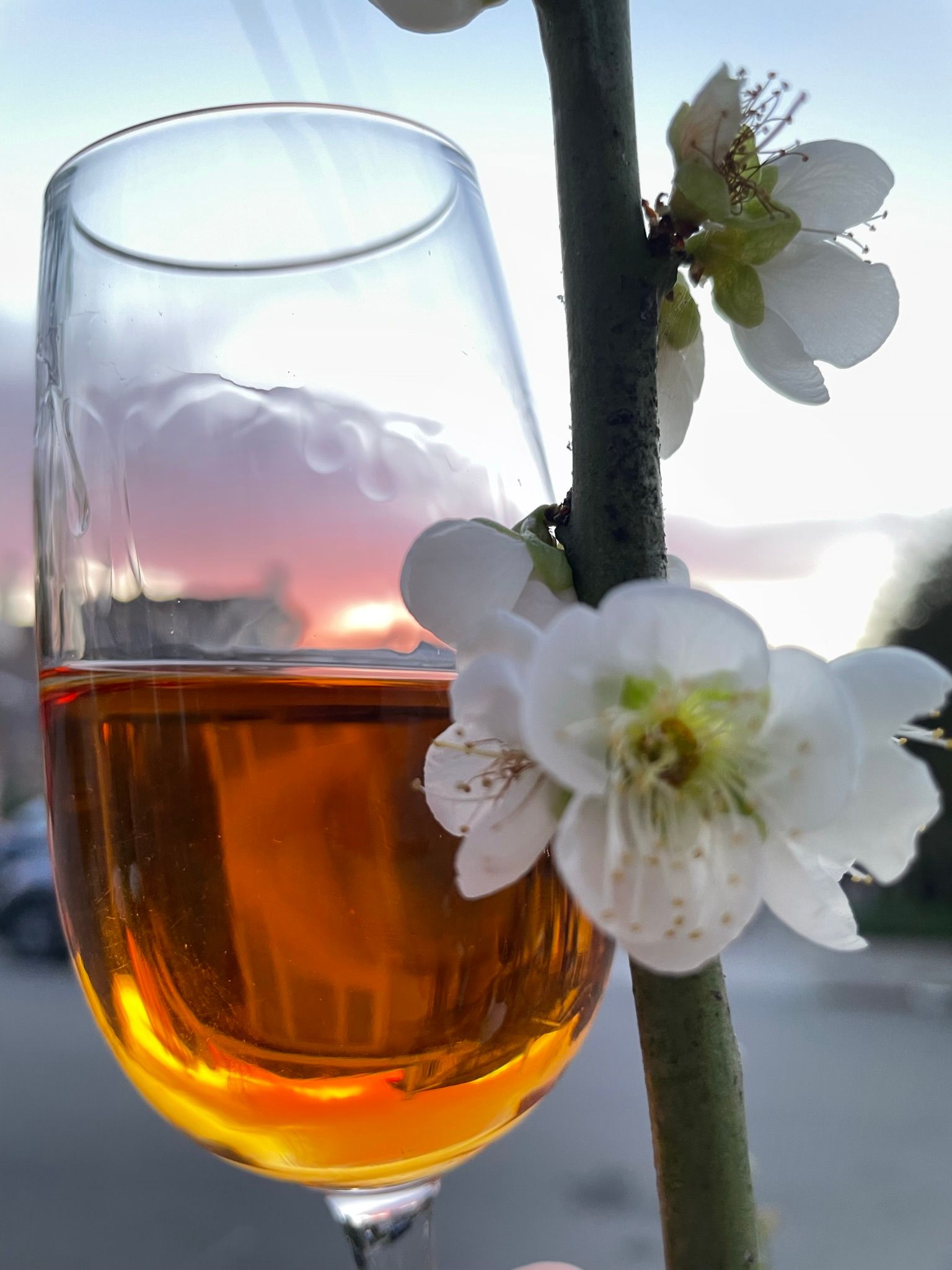 Hi Friends,
We don't want to brag, but we're pretty lucky living out here in California when it comes to sourcing produce. With so many farms and farmers markets nearby, it's easy to keep an eye on the seasons and watch them unfold in waves of winter citrus, spring stonefruit, and green summer walnuts. We also work hard to make friends with farmers who grow hard-to-find crops like the ume we use in our Prunus Mume liqueur and the no-spray Seville oranges that form the backbone of our Vin d'Orange. These are typically small, independently owned farms which are able to devote a few acres to growing crops that don't appear on supermarket shelves, either because the fruit isn't meant for eating raw or is not popular enough to guarantee a large profit.
Many of the spirits we create are meant to showcase these crops, so that you can get a taste of California even from miles—or states—away from Berkeley. And sometimes we travel long distances to haul great heaps of oranges or green walnuts back to our warehouse for processing, maceration, maturation, and bottling. Even our whiskies are made with California-grown grain!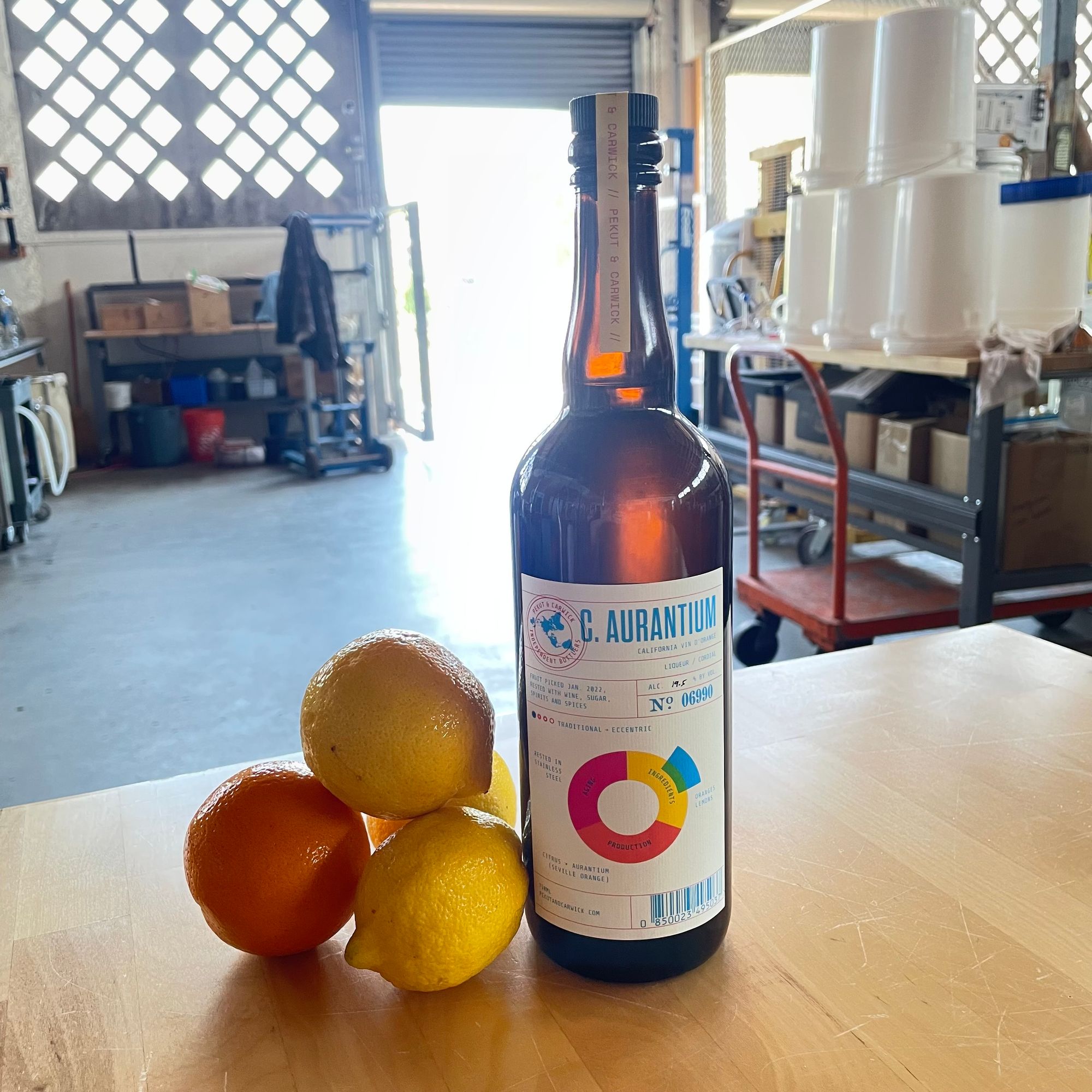 Creating spirits from seasonal produce is a time-honored method for preserving the harvest, so that deep in winter you can crack open a bottle of umeshu and remind your tastebuds that spring is just around the corner. Our fruit liqueurs stand well on their own, but also make for delicious additions to cocktails and spritzes (check out our recipe collaboration with Common Ground Spirits for this Seville Slip cocktail made with our Vin d'Orange!)
Seville Slip
Serves 1
Ingredients
1 oz Common Ground Spirits Gin Recipe 01
1 oz Pekut & Carwick Vin d'Orange
1 tsp marmalade
1 dash Angostura bitters
sparkling water
Orange peel for garnish
Instructions
Fill a large cocktail shaker with ice, followed by the gin, vin d'orange, marmalade, and bitters.
Shake well, strain into a champagne glass, and top with sparkling water.
Express an orange peel over the top of the drink (twist or squeeze the peel so that the orange oil sprays onto the surface of the drink), twist the peel into a garnish, serve and enjoy!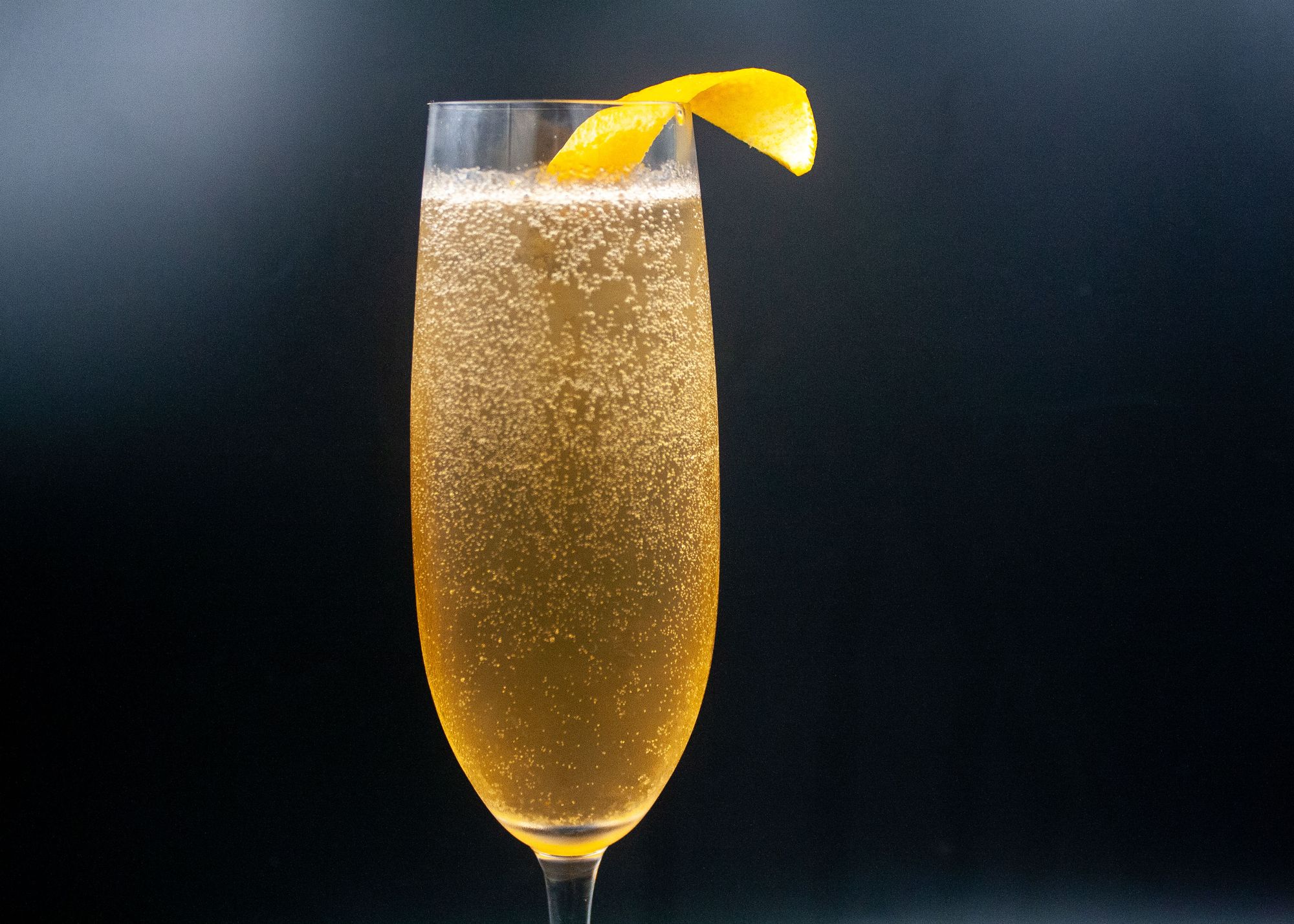 If you haven't tried our spirits yet, this is your sign to go forth and imbibe! Some are available for shipment online, and you can also check out our retailers page to find a bottle near you.