Tru Jamaica Rum Cake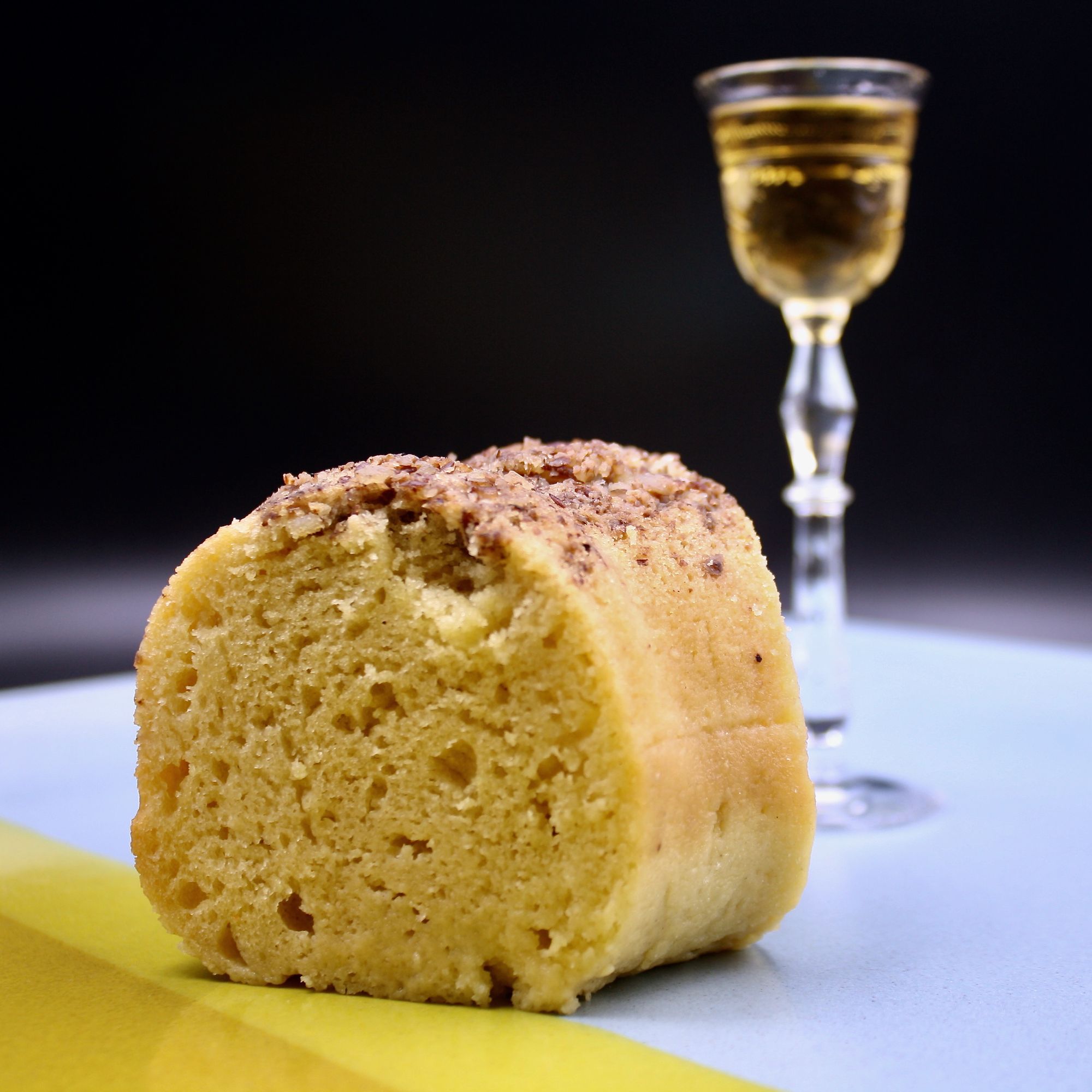 The Caribbean islands are known for their rum-laced baked goods, and no wonder, since rum, molasses, and sugar were—and still are—locally produced and relatively abundant, making them ready ingredients for many local gastronomic delicacies, particularly desserts.
What Is Rum Cake?
Enslaved and indentured cooks throughout the Caribbean took the traditions of their European colonizers and ran with them—recipes like English figgy pudding and French baba were transformed with locally available ingredients, often featuring rum. In fact, traditional English pudding is itself a culinary study of globalization under British rule, incorporating ingredients from the major colonial trade routes: spices from India, currants from Australia, and the essential sweeteners and preservers—sugar, molasses, and rum—from Caribbean colonies.
Black cake, a Caribbean rejoinder to figgy pudding and one of the many rum cake traditions, is a dense fruitcake, typically laced with rum-soaked dried fruit and darkened with gravy browning—a type of burnt sugar syrup. It's steamed in a bowl and sometimes made months in advance to allow the flavors to deepen.
Emily Dickenson had a Black Cake recipe and many of the historically acknowledged written recipes for Black Cake are of European origin, which is a testament to the legacy of colonial cultural appropriation. But this is a narrow view of a recipe preserved in family traditions, not published works.
You'll find similar recipes for Black Cake throughout the Caribbean in countries such as Jamaica, Guyana, and the Bahamas, and like all the best recipes, there are as many variations as there are cooks.
Rum Cake, Waco Style
We were lucky enough to be gifted a recipe from our friends at Tru Jamaica, the only Jamaican restaurant in Waco, Texas, (our marketing team's home base). Tru Jamaica is helmed by Chef Vivia Charles and her son, Aniceto Charles, and you can read a more in-depth interview about their story by our marketing director in the Waco Insider.
Vivia's recipe yields a buttery, rum-soaked delight. It's not the traditional Christmas-season black cake, but a golden-hued concoction enriched with butter, egg yolks, buttermilk, and vanilla pudding, then lightened with whipped egg whites, speckled with crushed pecans (Fall is pecan season in Texas), and soaked with rum sauce. It is so thoroughly infused with rum sauce that it sounds moist when you slice it, and your nose will be enveloped in waves of rummy vanilla long before the fork reaches your lips.
Pekut & Carwick Bulk Rum from Guyana is a rich golden rum with brown sugar notes and a touch of funk to balance the sweetness, and it opens up a new dimension of flavor in this recipe when compared with Jamaican overproof white rum. It bakes beautifully in a bundt pan and makes any festive table complete, but you can (and should) make this cake year-round.
It's a showstopper.
Give it a try and share your photos with us and our friends at Tru Jamaica on Instagram!
Tru Jamaica Rum Cake Recipe
Rum Cake Ingredients
2 cups flour
½ teaspoon salt
2 teaspoon baking powder
½ cup pecans
½ stick butter, room temperature
1 ½ c granulated sugar
1 tsp vanilla extract
4 eggs, separated
½ c vegetable oil
½ c Pekut & Carwick Bulk Guyana Rum
¼ cup buttermilk (or combine ¼ c milk mixed with ¼ tsp white vinegar)
Rum Sauce Ingredients
1/2 cup water
1/4 cup Pekut & Carwick Bulk Guyana Rum
1/4 stick butter
1/4 cup white sugar
Rum Cake Instructions
Preheat oven to 350℉ and butter a standard bundt pan generously.
Place pecans in a bag and crush with a mallet or rolling pin until crushed fine. Set aside.
Sift the flour, salt, and baking powder into a medium mixing bowl and set aside.
In a large mixing bowl, combine the butter and sugar and beat until light. Add in the egg yolks one at a time, incorporating well after each addition, then add the vanilla, vegetable oil, and rum. Mix until well-combined and set aside.
In a separate clean bowl, whip egg whites to soft peaks. Then use a spatula to carefully fold the egg whites into the cake mixture.
Sprinkle crushed pecans evenly in the bottom of the bundt pan, then pour the cake batter over top. Bake for 35 minutes, then allow to cool for 15 minutes.
While the cake is baking, make the rum sauce by combining all of the ingredients in a small saucepan and heat until the mixture gently boils.
Once the cake has cooled for 15 minutes, use a toothpick to poke small holes into the bottom of the cake. Pour rum sauce over the cake, using a knife to gently pull the cake from the sides of the pan to allow rum sauce to fully soak the cake.
Once the cake is completely cooled, unmold onto a plate and serve.