Dissident Spirits Are Here!
Hi Folks,
Valentine's Day is upon us, and while we know it's just a silly Hallmark holiday, we do love an excuse to break up the winter doldrums with a celebratory tipple, pink or otherwise.
If you're looking to woo your crush or impress your pals, you can't go wrong with hard-to-find craft spirits.
We distribute for Dissident Spirits in Richmond, CA, and their line of craft spirits offers a little something special for every palate, from a bitter-balanced amaro to Monterey Pine Gin (fantastic in a classic martini). Check out their full range of bottles at the distillery tasting room or have a bottle shipped straight to your door!
New! Gins, Amaro, Vodka, & more from Dissident Spirits!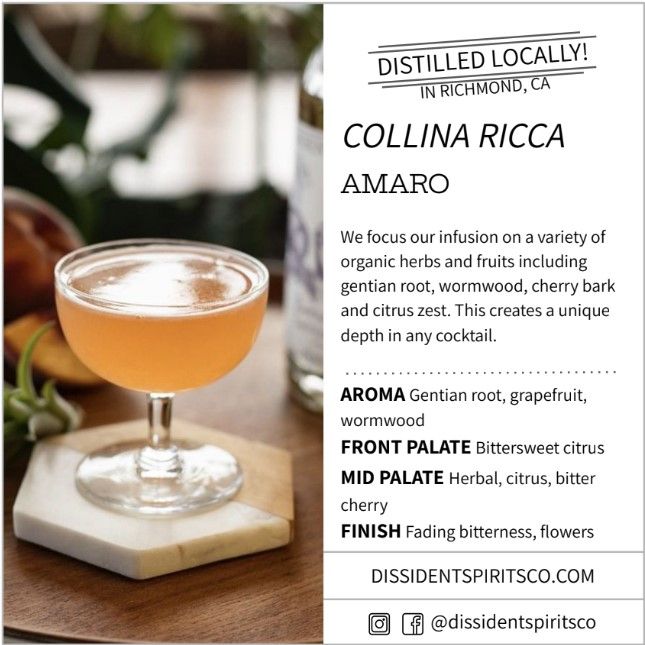 Find Dissident Spirits at these Bay Area Locations.
If you live nearby and want to support Bay Area businesses, you can find Dissident Spirits Co. products at these local shops:
Exclusive Rose Gin from Dissident Spirits
Dissident Spirits created a limited-edition Rose Gin for Valentine's Day! Infused with peppercorns and aged in Cabernet Sauvignon barrels, this delicate, pink gin offers notes of rose petals on the nose and a sherry-honey palate.
Join the folks at Dissident Spirits for a Valentines Day exclusive date-night gin and cookies pairing for two. They'll be featuring their Rose Gin, Citrus Gin, and Sloe Gin, as well as a distillery tour for you and a guest. If Valentines Day just isn't your thing, swing by their tasting room to check out the Rose Gin for walk-in guests (go early, they sell out quick!).
Cheers!
Pekut & Carwick